Wine is one of those pleasures to which, especially today, we must not and cannot sacrifice. Pleasure of tasting, or even savoring, a quality wine with the family if it cannot be done with friends. Pleasure of accompanying a refined meal. Pleasure of celebrating a particular event or giving it a certain grandeur.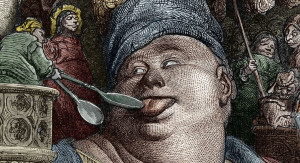 Wine consumed in moderation is synonymous with celebration and relaxation. François Rabelais was not mistaken there when he wrote that « the juice of the vine clarifies the mind and the understanding, drives away sadness, gives joy ».

Obviously and to a certain extent, wine therefore appears to be a source of benefit, in particular psychological. Nothing like a good wine to untie tongues, soo the spirits and warm souls.

But does wine only chase away sadness and give joy ? Well no … A small historical détour is in order (without there being any will to publicize it).

Since ancient times, wine has enjoyed a rather favorable image and not only because beneficial (but temporary) effects on spirit. We are talking about a time when wine could even appears as a real cure.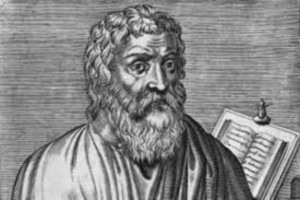 Hippocrates, Greek physician and father of the modern medicine confirmed in 400 BC that « Wine is a wonderfully appropriate thing for man if, in health as in illness, it is administrated with purpose and just measure, according to the individual constitution ». He then used the precious nectar as an antiseptic, diuretic and sedative …

Our wonderful Fagon, doctor of Louis XIV, whom we mentioned in our Blog n°2 (Discover our Blog : Les Sarments, a story), also used wine (from Burgundy of course) as a treatment to cure the « Roi Soleil».

Finally closer to us, Pasteur whom we do not need to present, said that « wine is the healthiest and most hygienic of drinks ».

Of course, we are not suggesting that you throw yourself on your bottle of wine by using the argument that its content would have therapeutic functions on your body and your mind ! No need to hide behind Hippocrates to justify an excessive consumption of one of Santenay's Premiers Crus.

But it must be recognized that wine and more specifically red wine, drunk without excess, can have some medicinal virtues. There is a longer list of these virtues associated with wine.

Thus the poster « Our good French wines at the service of our diseases » which I present to you in a blink of an eye, provides a quite interesting list of ills(but not evaluated) associated with therapeutic prescriptions.

I will mention here only a few, the most representative of our beautiful region, with the associated dosage per 24-hours period.

On the other hand, I cannot stress the attention of this blog's reader on the potential hazards concerning any dosage which could be regarded at somewhat excessive… In this case, some restraint shoud not be harmful to health ! And a maximum of two drinks a day, unlike the recommendations mentioned on the poster, would seem to me quite suifficient for combating each concerned disease. And don't forget that alcohol abuse is dangerous for your health and has to be drunk with moderation…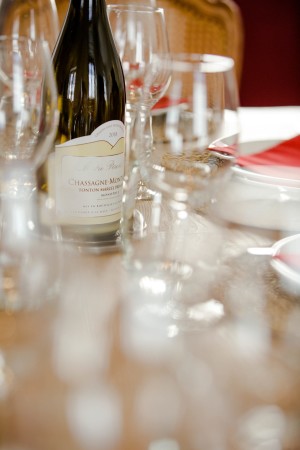 -    Against stiffness : 1 Nuits-Saint-Georges' bottle
-    3 Corton-Charlemagne's glasses against itching
-    4 Gevrey-Chambertin' glasses against diarrhea
-    1 « Côte de Beaune »'s bottle against gout illness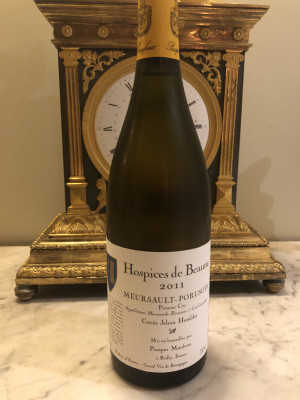 -    1 Meursault's bottle in case of food poisoning
-    ½ Pommard's bottle in case of nausea
-    ½ « Bourgogne aligoté »'s glass to fight against neurosis
-    ½ Aloxe-Corton's barrel to fight against the absence of emotions
-    2 glasses of Montrachet against  sinusitis
-    1 red Burgundy bath to improve varicose veins and veins problems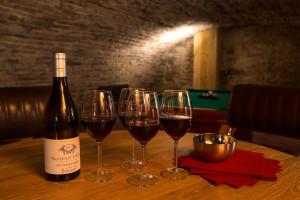 Because of discretion and self-restraint, I am not including therapeutic prescriptions relating to Santenay wine here, but somme experience and knowledge will allow everyone to establish with precision the most suited prescription to its constitution and illnesses.

And in order to find more about Burgundy wine (and not only about its medicinal virtues), do not hesitate to take advantage of one of the œnological expériences that we make available to you during your next stay at les Sarments (Discover our Wine Experiences).

A word to the wise !
Constance
The owner of "Les Sarments"