That's it: the news finally came! The life is going back to a normal, sweet and full of promises path. We were all impatiently waiting, in « Les Sarments », for this return to a normal life : End of travel authorizations, red zones which caused anxiety, end of digital courses for students (even if, obviously, the students seemed to enjoy them) and of uncertainties for the day to come.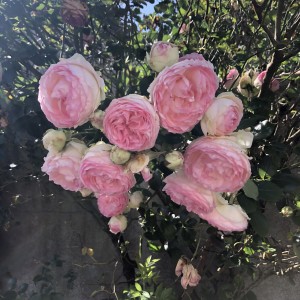 Of course, we shall not immediately give each other a big hug, we shan't kiss one another endlessly on the cheek, we shan't wait close to the one before us in the supermarket queue, but we shall start going out, discussing, meeting friends and travelling.
Gradually, the shops are reopening: hairdresser, florist, wine merchant... Pleased by this outcome, Guillaume, our Santenay's wine merchant, announced that he would offer everyone a glass of rosé wine. And a small glass of rosé, very fresh, it smells pretty good in summer.
The coffee shop is preparing for an imminent reopening and is already setting up its tables and chairs on the village place. You would almost expect seeing a group of musicians with a local ball tumbling down to celebrate the event.
For our part, we are also celebrating as it should be, this happy news: a dinner has been planned with friends in a rural setting. A table is set outdoors in this landscape of vineyards. We are enjoying a superb spring evening with a breeze that refreshs our heated spirits: crémant, Aloxe-Corton, Ladoix, Charmes-Chambertin Grand Cru, Cairanne, everyone came with a bottle. Dinner is obviously very cheerful. The French spirit is there with some humour and our peculiar art of living too.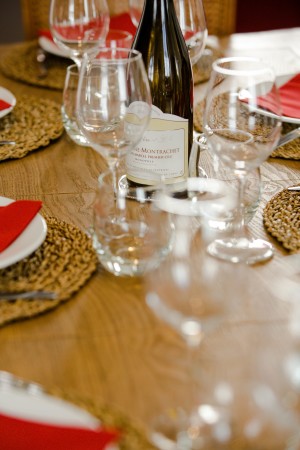 And tomorrow? We have to choose between staying at home, isolating ourselves or trying to discover everything that we had no time to look, visit and enjoy.
Visit France, "Bourgogne-franche-Comté" region for example, "Côte d'Or" district and why not the village of Santenay...
Discover the vineyards of the "Côte d'Or", visit the cellar, taste the wine as a beginner or an expert and take full advantage of this experiences with family or friends (Discover our Wine Experiences).
Get moving, go on a bike ride, ride a segway, or spend some time hiking (Discover our Outdoor and Wellness Experiences).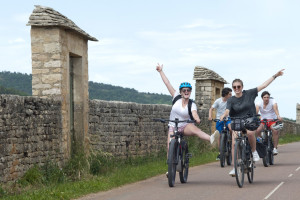 Enjoy French food while taking advantage of high-quality restaurants, starred or not, gastronomic or not, which we shall be happy to recommend if you come to Les Sarments and which will know how to delight your taste buds.
Visit an exceptionally rich and varied architectural heritage, stroll between the local colorful stalls that would almost make your regret having lost too much time discovering or rediscovering a very fascinating region. In a few words, recharge your batteries.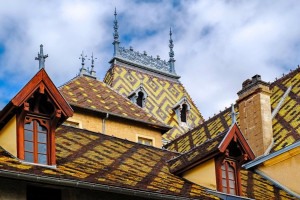 A new period is opening with projects ans perspectives. The summer holidays approach and we already know that they will be French, perhaps in Burgundy, in « Côte d'Or » » and why not in Santenay. In order words, you will have friendly, gastronomic, sporting (or not) and refined holidays. 
So, it's up to you!
Constance
The owner